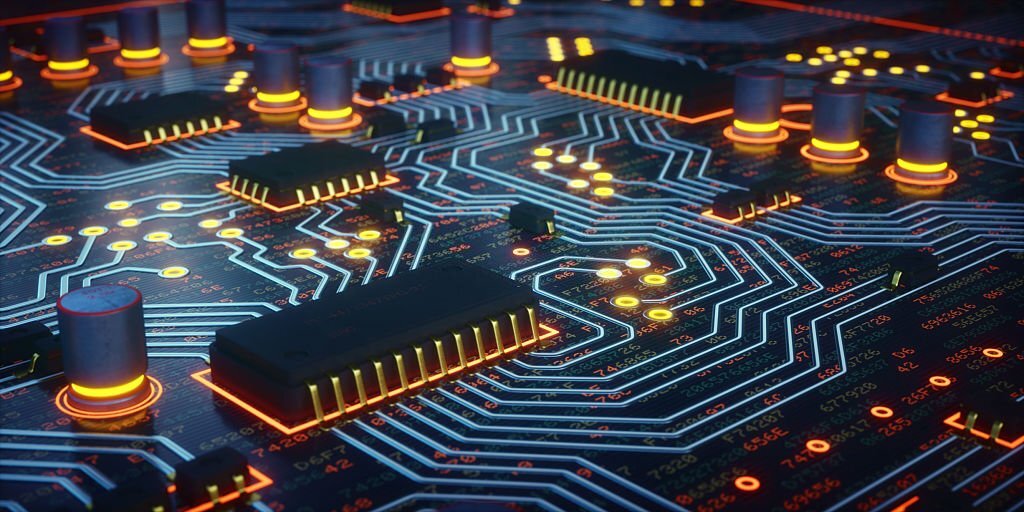 One of the fastest-moving sectors in IT is cyber security. Organizations and individuals worry about cyber threats; the number of cyber-attacks increased in 2021 compared to 2020. Both cyber attackers and security providers try to outsmart each other with new and better technologies. Cyber security experts try to develop tools, techniques, and technologies that are better and more effective than the previous ones.
Here in this piece of writing, you will see the latest cyber security technologies for 2022 that provide better defense against cyber attacks.
7 Latest Cyber Security Technologies
Within the past few years, there has been an immense increase in the cases of ransomware and malware attacks. Several organizations and local businesses have been affected by this illegal act. Sectors like healthcare, water, power grids, financial, and others are always on the verge of these risks. With every cyber attack, cyber warfare gets heated, which has created new opportunities for cyber security experts and attacks. Cyber security technologies are designed, developed, and improved by humans, and similarly, the ways to barge in and attack these are also human's inventions.
It means that neither of these inventions is foolproof. Wiser are those who know what and when to take effective steps like technology updating, adaptation, and deletion. Following are some of the latest technologies that can help you with cyber security for your businesses.
1. Deep Learning and AI
Deep learning is a technology that helps analyze logs, transactions, and real-time communications to identify potential threats and underhand activities. On the other hand, AI is creating buzz everywhere. Artificial Intelligence can be applied anywhere, and in the case of cyber security, it works like two-factor authentication, which confirms a user's identity through different parameters. It acts as an extra layer of security and provides better protection to the user.
2. Behaviors Analysis
Behavior analysis is one of the widely used techniques for social media platforms and online advertisements to see the targeted audience's behavior. This technique helps in data mining and has helped get cyber security. With the activities of users and the usage of the platform, cyber security experts can identify the potential threats. Behavioral analytics can be of great help when used properly for the networks. It can help you avoid cyber threats by indicating an abnormal activity.
3. Hardware Authentication
Gone are the days of protecting any of your system or hardware with pins, codes, or passwords. Authenticators are an addition to the new cyber security technology that helps identify the user identity. Embedded Hardware Authentication is a way through which a chip is installed or embedded in the hardware. It provides authentication security to organization systems on multiple levels, reducing the risk of cyber-attacks and data breaches.
4. Blockchain
One of the most popular cyber security technologies is Blockchain. It has gained much popularity and recognition in the past few years. This technology works on the peer-to-peer network principles. It acts as a way of identification between the two parties going into a transaction. Every member of the party must prove the added information authenticity. Blockchain acts as a network that is nearly impossible to enter for any hacker or data breacher. Several companies are using a combination of AI and Blockchain for their networks, and so far, it has proved to be the best combination to avoid cyber-attacks.
5. Security Incident and Event Management
Commonly known as SIEM is one of the new ways to look for any unusual activity found on the company's network. This technology generates the alerts, so several tools are integrated into it; if any malicious or abnormal thing happens, it alerts the security system to get ready to take action against it, keeping the network and system protected. The unique tool works in its way with peers to provide complete protection. It also identifies the logs that are generated through the network to track all the activities.
6. Intrusion Detection System
IDS or Intrusion Detection System is the technology that helps identify intrusion of any malicious traffic that might enter the organizational networks. This tool is commonly used by bigger companies and is responsible for checking the source of traffic that appears on the site. If any of these are found coming from an untrusted source, they alert the security system.
7. Data Loss Prevention
This new technology helps companies keep their data and information safe. Most of the data is transferred through emails, and all these are checked and monitored to ensure that none of these emails carry any confidential or sensitive company information. Data Loss Prevention validates the data sent outside the company, so no activity hinders the company's operations.
Conclusion
With this, we come to the end of the discussion about the latest cyber security technologies. With the growing use of the internet and IoT, the risk of cyber-attacks has also increased. There is a key for every lock, which is commonly seen in the case of cyber security and cyber-attacks. Companies prefer to have a complex IT infrastructure to avoid any cyber attacks. Highly complex systems are considered to avoid any cyber threat, but this cannot be considered a proper way of protection. Emerging cyber security technologies are the reason to keep the organization safe from mishappening and cyber threats. With every cyberattack and threat, there is new cyber security technology. These tools provide sound and powerful network safety.
Companies like Computer Services Tech provide managed IT services and have helped several companies develop strong cyber security for their networks and systems. In this time of digital advancements, cybercriminals are always looking for ways to intrude on your privacy to cause damage to the companies as well as to individuals. Using any of the technologies discussed above can provide you with better security and stay safe while focusing on your business operations. If you are also looking for cyber security fixes and solutions, you don't need to worry as the Computer Services Tech with a team of expert IT professionals will help and assist you, so contact them today to get the best IT services for your business at the most affordable prices.