Benefits of Managed IT Services
Harness The Power Of The Production
Cloud Security
XDR Dashboard provides visibility into all cloud environments.
Capability
Scale your atmosphere with ease using a hybrid remote workforce.
Reliability
Ensure business continuity with reliable data center managed hosting.
Proficiency
Increase high-end operations with cloud migration software development.
Flexibility
Adapt to changing technology needs with the productivity of multi-networking.
Cost-Effectiveness
Eliminate the need for on-premises data backup and save costs.
Our Services
Cloud Standard Operating Procedures
Customers' Data in the Cloud
For years, businesses have relied on MSPs to protect their on-premises data. Now, you get fully automated cloud data protection for each SaaS apps you use every day even if the application is experiencing downtime. It's easy recovery to quickly find and restore your files and emails. It allows you to activate SaaS backup schedules and keep the data retention for 12 months.
Dedicated Colocation
Our data center network storage provides cool temperatures for your server hosting, a highly secured area, fingerprint biometrics, and a camera monitor that is the foundation of your business. The security staff can assist you to gain access to a 12,000 - 150,000 SqFt. capacity site warehouse built with generator power and a UPS system. The facility runs 24/7/365 and HIPAA Compliant Hosting.
IaaS, PaaS, or SaaS
Managing numerous cloud environments can be difficult, but our hybrid multi-cloud networking services make it easier. We provide an easy way to connect and find the right cloud provider to understand the business objective and goals. It is deployed through Public, Private, or Hybrid modes and operates on either three service models: Infrastructure as a Service, Platform as a Service, or Software as a Service.
Azure, AWS, or GCP
Although moving your apps and data to the cloud can be challenging, our detailed requirements make the steps simple and thorough. To ensure a smooth transition and minimize disruption to your business operations, the engineers will walk you through the procedures. Even though these big three American cloud migration providers offer similar end goals, there are significant differences in their features and value delivery process.

David Lawrence
The cloud solutions offered by this company have been a lifesaver for our organization. The seamless implementation and ongoing support have allowed us to focus on our core business operations. Thank you for your excellent services!
Jack Haulbrook
The remote monitoring and management services offered by Computer Services Tech have been exceptional. Their quick response times and ability to resolve issues have been major assets for our organization. We are glad we chose them as our IT partner.
Fuel Your Success with Our Knowledge Base
Stay Up-to-Date with the Latest Industry Insights and Trends. Advance Your Business with Our Expert Resources.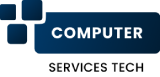 Embrace the future of cloud technology and propel your business to new heights with our robust multi-cloud solutions. Experience the best of both worlds with our hybrid cloud architecture, combining the benefits of public and private clouds to achieve optimal performance, cost-efficiency, and security. This type of architecture can offer the best flexibility and scalability of the multi-cloud.
Multi-Cloud Management
Multi-Cloud Security
Hybrid Cloud Architecture