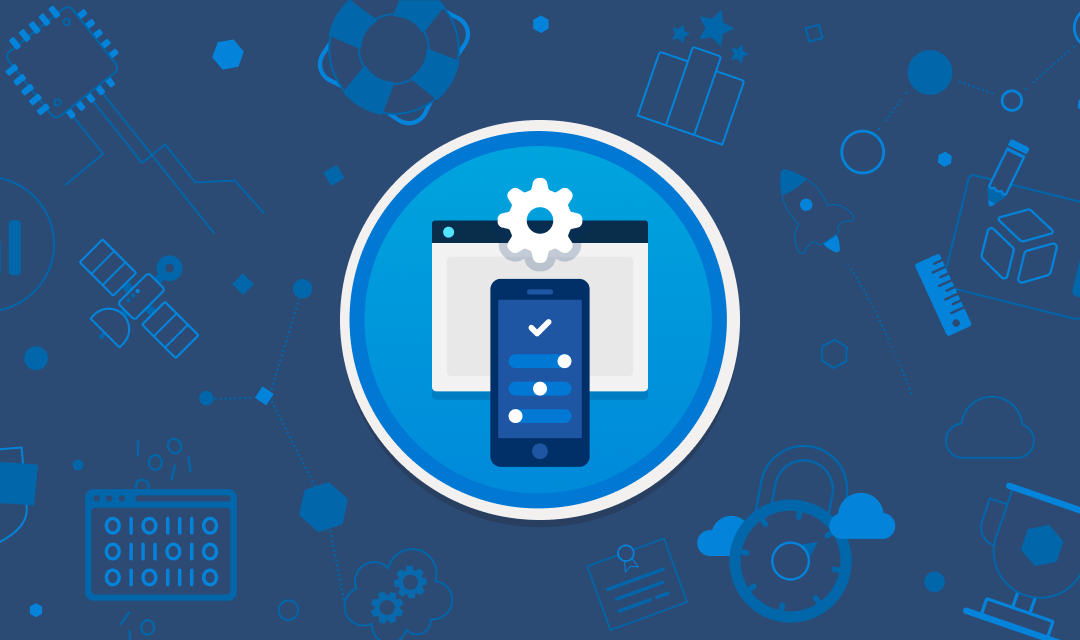 Today's technology has been developed so that mobile devices have become essential to human life.
Every day, a new trend, advertising campaign, doll, or model is introduced, but not all are widely accepted. Among other things, this refers to the recent trends in communication that mobile devices provide us with. Mobile devices have become so popular today that organizations have started seeing their benefits.
As of 2021, there were nearly 15 billion mobile devices in use globally, up from slightly more than 14 billion the year before. An estimated 18.22 billion mobile devices will be used worldwide by 2025, up by 4.2 billion from 2020 projections. ~Statista
Mobile Device Management (MDM): An Overview
Mobile Device Management (MDM) is a software solution that allows IT departments to manage all aspects of mobile devices, including security and application deployment.
More than 80% of the world's workforce consists of frontline workers who do not sit at a desk and do not use email. Second, the nature of office work is shifting rapidly.
IT departments use MDM solutions to remotely configure and manage devices, including setting security and data protection policies. This includes creating rules for how apps can access company data and encrypting data on devices.
MDM allows you to:
Manage the security of your company data on employee-owned devices.

Reduce the risk of data loss or theft by ensuring that only approved apps are installed on corporate-issued phones and tablets.

Ensure that all employee-owned devices are running the most up-to-date operating system with security patches applied.
MDM solutions also allow IT departments to remotely wipe lost or stolen devices and lock users out of their phones if they misbehave.
The Process of Managing Mobile Devices
Most MDM solutions are centralized and managed remotely via server and client infrastructure. Software platforms for mobile device management facilitate effortless discovery, configuration management, and user-friendliness for all networked devices. The procedure is fully automated and easily scalable.
An organization's policies are applied when setting up a mobile device management software suite, which is tailored to each device's operating system. The following features are essential:
Controlling the settings of an OS

Database of Programs

A Stock of Hardware

Managing Content
Management of mobile apps, as well as their configuration, distribution, upkeep, deletion, and policing, is made possible by mobile device management.
Reasons Why Enterprise Needs Mobile Device Management (MDM)
Mobiles have become an essential part of the business. It's not just about communication anymore. They have become the primary device for working and making decisions on the go. Hence, enterprises must have control over their employees' mobile devices.
Here are some reasons why enterprise needs MDM:
Unmanaged Mobile Devices is a Huge Security Risk
Unmanaged mobile devices are a huge security risk for enterprises. Employees can install apps that threaten their companies' security and data without mobile device management. These apps may allow access to sensitive information like email, banking, and social media accounts, which hackers could use to steal data or money.
Greater Collaboration
A company's workforce is now more mobile than ever before. With the rise of BYOD (bring your device) policies, employees need access to their work files from various devices - including phones and tablets. With MDM solutions, employees can access work documents on any device, whether at home or on the go. This means greater collaboration between employees and businesses.
Remote Employment
There has been a gradual shift from traditional employment to remote employment in recent years due to changing global economic trends and technological advancements like cloud computing, mobility, and social media networking sites like Facebook & LinkedIn. Mobile devices allow users to work remotely without having to travel every day or relocate altogether, thus saving both time and money while giving them more flexibility in their work schedules.
Help Lowering Costs
MDM is an important part of any enterprise's mobile strategy because it can help lower costs and increase productivity. Making sure all your devices are secure makes you less likely to experience security breaches, which can lead to expensive data loss and system downtime. MDM can also help prevent high-cost data charges from roaming fees and more.
Free the Enterprise Workforce
MDM frees employees from going to IT whenever they want to install new apps or make changes to their devices' settings and software configurations. With MDM in place, employees can independently complete the changes - no IT intervention is required. This means that employees are happier because they're not constantly bugging IT for help with their phones; they also get more done because they don't have to wait on IT whenever they need something changed or installed. Your reputation is the key so customers can trust your services.
Advantages of Mobile Communication in Organizations
Mobile communication can help your company in several ways, including:
Organizational Alignment:

Mobile technology allows employees to stay up-to-date with company news and announcements. This reduces confusion and helps create a more cohesive team environment.

Increased Productivity:

Mobile communication can improve efficiency by increasing employee productivity. For example, suppose you want to share information about a new policy or procedure with your team members. In that case, mobile technology allows them to access this information quickly, no matter where they are located within the company. This saves time and money while helping your company achieve its goals faster than before.

Greater Autonomy and Empowered Workers:

Employees who use mobile devices tend to feel more empowered at work because they have greater autonomy over their schedules and workloads. They also feel less stressed from having too much work or little time to complete it. They can complete tasks whenever it is most convenient for them rather than waiting until after work hours when there might be more distractions like family obligations or socializing with friends.
Final Words
Businesses are different from consumers: various reasons, other needs - different solutions. MDM for businesses is about protecting your data. If you're a consumer, you can best protect your data by securing it yourself (through encryption, passcodes, etc.). But if you're a business managing a fleet of devices, there's only so much you can do individually.
Try a FREE 14 Days Trial. Contact Us.