Three Major Types of Cloud Migration Providers for SMB: Amazon Web Services vs. Microsoft Azure vs. Google Cloud Platform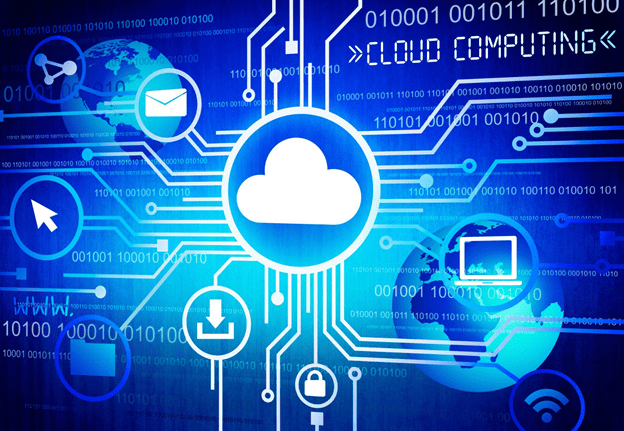 Cloud Computing involves a third party managing your virtual resources. After the Pandemic, many businesses started remote working - partly or wholly. The shift to remote work saw a collective move to Cloud. Cloud storage is deployed in three ways and delivered through three servers. It is deployed through Public, Private, or Hybrid modes and operates on either three service models: Infrastructure, Platforms, or Software as a Service. Even though many large businesses have figured and migrated to the cloud successfully, it has been a struggle for small and medium-sized enterprises.
Three major cloud service providers have addressed SMB data and storage concerns: Google Cloud Platform (GCP), Microsoft Azure, and Amazon Web Services (AWS). Even though these big three American cloud migration providers offer similar end goals, there are significant differences in their features and value delivery process. How can small and medium-sized businesses choose the best platform for their cloud migration with these similarities and differences?
Every decision-maker often struggles to find the right product for their specific needs. The easy way to find the right cloud provider is to understand the business objective and goals and see what cloud vendor offers the exact solution. This article highlights the significant features and benefits of Microsoft Azure, Amazon Web Services, and Google Cloud Platform to assist you in making the right choice.
Let's begin with:
Amazon Web Services (AWS) is one of the earliest cloud providers for businesses. As a market leader, AWS has developed its functionality to a great depth. The platform offers various features and functions to small and medium-sized enterprises. The cloud-migration products possess features that enable storage, analytics, developer tools, database, IoT, management, security, e.t.c. These long-range features have benefited businesses economically.
Amazon Web Services have been established in 2006, having much time in hand to develop. The server appeals to large traditional enterprises as it focuses more on Technology and Information executives. This vendor offers its users better configuration, security, scalability, etc., to its users. It went further to develop a marketplace where enterprises can download third-party software.
Regardless that the functionality of AWS is top-notch, it has many downsides. Many SMBs find the server complicated, costly, and hard to navigate.


On the ranking of top cloud migration vendors, Microsoft ranks #2. This product appeals greatly to executives and C-suite leaders, as there is an already existing relationship. The Cloud migration IaaS combines Azure, Microsoft Teams, and Office 365. The merging of these key products allows small and medium-sized enterprises to handle all their needs. Needs like productivity, developers' resources, and management.


Many SMBs who already use Microsoft find it easier to migrate to the Azure cloud. Azure synchronizes perfectly with Microsoft software like Windows, System Centre, and Active Directory. Hence, businesses using Microsoft technology adopt Azure as their primary IaaS vendor. Additionally, many companies choose Azure due to its open-source technology features, as more than half of the cloud system runs on Linux. Nonetheless, this open-source technology is not the best, as the Azure cloud has undergone occasional outages.


Businesses that desire access to data and AI love the Google Cloud Platform (GCP). Many companies choose Google because it enables deep research that fosters business development. Although the other cloud providers are big on data, Google is still the King of data. Google goes further to appeal to companies with its open-source technologies. With its translation feature, Machine learning, and open-source technology, the Google Cloud Platform is now a worthy alternative.
Google compute engine provides VM in Google data centers. The platform's compute engine offers small businesses high productivity with its customizable disk storage that boots fast and increases performance. On the database angle, the Google Cloud Platform utilizes Redshift and Google Cloud SQL, and Google Bigtable, which are relational and NoSQL databases, respectively.
Google is an excellent solution for companies undergoing a digital transformation as they can tap into Google's open-source technology and AI features. Despite this, Google's solution fails to service the traditional enterprise. Although Google has announced servicing these shortcomings, it still does not fully support pre-cloud businesses.
Conclusion
This article has explained the three major cloud migration vendors and their significant features, advantages, and disadvantages. It has also revealed vital tips to enable the selection of any cloud provider. For successful cloud migration and adoption, businesses can start by examining their structure, objectives, and goals and then match them with the features of the preferred cloud vendor.