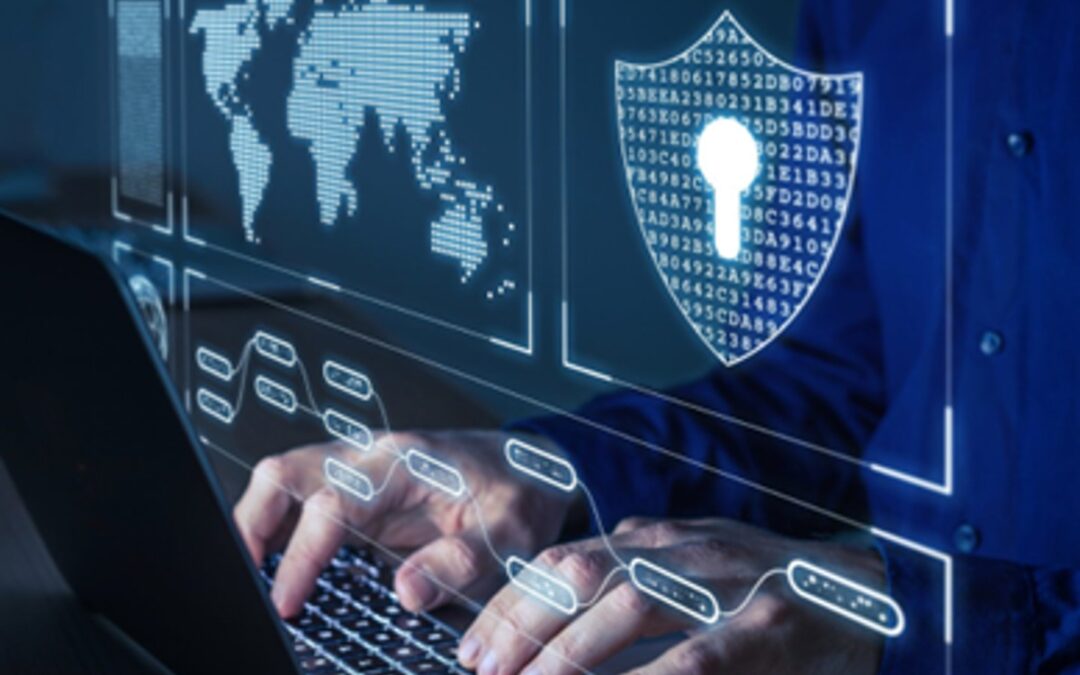 Traditional anti-virus software is still useful and essential for defending your company from malware, ransomware, and other cyber security threats. Still, acting as the only line of protection is no longer sufficient.
For many years, endpoint and network-level defenses of various kinds have been the cornerstone of security postures.
EDR and NDR are two of many cyber security solutions that advertise themselves as two important and effective solutions that use machine learning and artificial intelligence to defend against a newer and more dangerous wave of cyber threats. Still, it's not always clear how to use them specifically for your business. How do you choose which business solution is required? What are the benefits?
When a company switches to AWS or AZURE, do endpoint and network detection and response (EDR/NDR) capabilities end? Do they go from being the organization's security team's responsibility to the provider's obligation? Not New technology shouldn't be feared; security programs should embrace it.
Security teams must integrate cloud-based detection and response solutions into their AWS or AZURE architecture. We don't see many reasons why business models should abandon cloud usage. The scale for future expansion is in the tens or hundreds of billions.
Security teams should therefore start planning right away.
A Closer Look At EDR/NDR in Cloud
If your company already uses AWS or AZURE, you may have considered how to extend your security posture to your AWS or AZURE assets. If so, fantastic! Others are behind you by one step. Nevertheless, to ensure your security controls offer the required level of protection, we advise routinely evaluating them.
EDR in AWS or AZURE Cloud
As the final line of defense, EDR protects your cloud workloads from cyber threats like ransomware and crypto miners while allowing you to innovate rapidly and securely.
MITTRE Tagging:

EDR solutions eliminate the need to invent the wheel. Be able to operate with established frameworks. The MITRE ATT&CK framework is one of the most useful methods for identifying attackers' tactics, equipment, and behaviors. Each component is insufficient to stop an attack or sound an alarm.

Process Training:

One method of spotting problematic behavior is to monitor each procedure. This includes the process, command line, parent process, parent process command line, user, integrity level, and other variables. The subsequent linking of this data to the unfolding events takes place. EDR should be able to identify abnormal behaviors or events and provide a visual process tree that explains why something is dangerous.

Malware for Crypto Mining:

Cryptocurrency mining is time-consuming and expensive, needing about

25% of a CPU's computing power

. To hijack or steal compute power, threat actors install malware on your cloud infrastructure; you pay the bill, and they keep the cryptocurrency.
NDR in AWS or AZURE Cloud
NDR software will continuously examine traffic data to create a norm that aids in understanding the typical behavior of the network. This is an important stage since abnormalities may be quickly found and focused on using this data.
Effortlessly Spun Up SaaS-Based Solutions

In that SaaS-based solutions may be easily spun up to suit new installations or data can be merged into an existing platform, NDR options, and implementation are similar to EDR. SaaS capabilities can be used by businesses that already have on-premise systems to interface with them and build a combined perimeter with both on-premise and AWS or AZURE assets.
Additional NDR Features
We advise looking for NDR products that can speed up the completion of security teams' tasks in addition to what we'll refer to as basic NDR capability (detecting and responding to security events). Various levels of automated response, such as traffic blocking, port closures, or denying access to applications at specific thresholds, may be included in additional NDR capabilities.
The technology can assist security teams in moving more quickly whenever they can automate and combine their playbooks and response procedures. Limiting the success rates of malicious actors' campaigns by encircling an AWS OR AZURE stack with an NDR solution is a potent strategy. We anticipate that any decrease in the success rates of bad actors will increase the productivity of the SOC team - an equal trade-off that we will accept at any time.
Case Study with EDR/NDR: Web Application Breach
This case study examines a typical application of AWS or AZURE technologies: hosting internet-facing assets on AWS or AZURE to ensure resilience, worldwide availability, and other advantages obtained through AWS or AZURE. The web application can be considered an endpoint for all practical reasons. As we looked at earlier in this work, we want to broaden our understanding of endpoints, regardless of how the web application is served up. As a result, we want to surround it with security, just as we would with a physical system.
Think about a malicious person trying to gain access to a web application. A web application should be tested for various vulnerabilities to discover an entry point the opposing party can exploit to use unauthorized credentials, run remote code, and access internal systems. Even though these may appear to be straightforward or low-level security incidents, they have recently led to severe security incidents. This is why AWS WAF was created.
No matter where they are hosted, web applications need to be protected from the kinds of security incidents that malicious actors are ready to automate, script, and exploit. That is what a web application firewall does. To stop traffic from reaching the web application, it searches for patterns in bad actor testing. Advanced web application firewalls can search through traffic for less common practices or tactics to stop them from getting to the online application.
Conclusion
The good news is that we're living in a cloud-first world. The bad news is that hackers have figured out how to get a piece of that pie. Endpoint and Network Detection and Response (EDR/NDR) solutions are one of the best ways to ensure that your cloud environment - Amazon AWS, Azure, Google Apps, or any other cloud platform is secure and functioning properly. This solution uses advanced threat management through data acquisition, analysis, and application behavior monitoring (ABM).