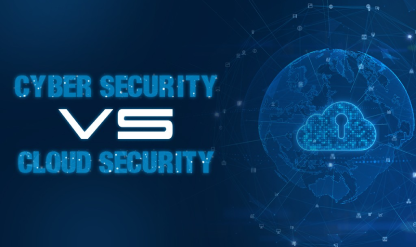 Small and mid-sized businesses should be more noticed regarding their SMB cybersecurity efforts. As a business grows, it's essential to assess its cybersecurity posture, including how it is protecting itself from cyberattacks.

When looking at the cyber security world, we should think beyond our businesses.
And while most businesses aren't like Target or Home Depot, every business is essential because each needs cyber protection.
For small and medium businesses (SMBs) with no in-house IT staff, it can be daunting to know exactly where to start in terms of finding the right cybersecurity solution for your needs.
Why Are SMBs More Vulnerable to Cyberattacks Than Large Enterprises?
In 2021, 61% of SMBs were the target of a cyberattack.
As we've said, SMBs have less money and fewer people than larger enterprises. This means they often need more resources regarding security measures like training, software, hardware upgrades, etc.
And while small businesses may not be able to afford the same level of protection as larger companies can afford, they're still targets, especially from cybercriminals who know how easy it is to get away with stealing data from smaller organizations with less sophisticated security systems in place.
Why Outsourcing IT and Cybersecurity Needs is Important?
If you are a small business owner, you can't afford to hire a team of experts to protect your business from cyber threats and attacks.
Here are some reasons why outsourcing cybersecurity needs is essential:
Save Costs Related to Cybersecurity
Cybersecurity isn't cheap; it requires time and money. You can easily save costs by outsourcing your IT and cybersecurity needs to us. We will care for all your IT infrastructure needs and keep your network safe from cyber threats. We have dedicated teams with expert knowledge who can provide high-quality services at a reasonable cost.
Improve Threat Detection and Incident Response Times
Outsourcing means you don't have to waste hours or even days trying to detect a potential threat. Instead, you can focus on getting back up and running as quickly as possible. This leads to improved response times, which means fewer attacks will succeed against your business.
Peace of Mind to Focus on What Matters
When it comes to cybersecurity, it's easy for companies to get distracted by the constant barrage of new threats. But when you outsource this element of your business, you free up your time to focus on what matters most-running your company!
Perfect Solution for Niche Businesses
Outsourcing makes sense for small businesses with limited resources but still want the peace of mind of knowing their cybersecurity systems are up-to-date. Smaller businesses also benefit from outsourcing specific tasks like updating software or performing routine maintenance on their devices without having any in-house expertise!
What Does a Good Cybersecurity Partner Look Like?
A good cybersecurity partner is the only way to ensure that you have a comprehensive, holistic, and practical approach to cybersecurity. With so many threats and risks facing organizations today, your business must have a trusted partner who can provide protection and advice on all aspects of cyber security.
The right partner will be able to offer a comprehensive range of services, including:
A full assessment of your systems and networks - identifying any areas of weakness or opportunity for improvement.

Upgrading existing systems and networks - ensuring they are secure against current threats and vulnerabilities.

Developing new technologies and processes to keep up with the latest developments in cyber security.
Tips for SMBs to Choose a Right Cybersecurity Offering
While SMBs should certainly invest in their security solutions, they can only possibly afford to manage some of them. Only 10% of SMBs have an IT department with the necessary skills and resources to manage their cybersecurity protection effectively.
How do you find the right partner? Here are some tips:
Determine and List Down Your Security Requirements
The first step to finding the right cybersecurity partner is understanding what you need in a partner. Start by determining which areas of your business are most vulnerable to cyber attacks, then list down your critical requirements for a partner:
What expertise does the cybersecurity partner have?

Do they have experience in protecting SMBs like yours?

Are they certified in specific areas, such as ISO 27001 or PCI DSS?

What type of services do they offer? (e.g., consultancy/audit, implementation, maintenance/support)
Research the Market
Before choosing a cybersecurity partner for your small business, it's essential to research your options. While there are dozens of companies out there promising to protect your data and fix any problems that may arise, many are little more than scams looking for easy money from unsuspecting businesses. The key is finding a company with experience protecting small businesses like yours and one that understands your specific needs and challenges as an owner or manager of a small business.
Learn About their Cyber Security Technologies and Expertise
Never fall into the trap of getting swept off your feet by fancy words or fancy technology; always make sure that you know exactly what each company offers before signing any dotted line. It is also essential that you ask questions to understand exactly what services each company offers and how competent their staff is at offering those services.
Check for Security Operations Center (SOC)
Never fall into the trap of getting swept off your feet by fancy words or fancy technology; always make sure that you know exactly what each company offers before signing any dotted line. It is also essential that you ask questions to understand exactly what services each company offers and how competent their staff is at offering those services.
SOCs run 24/7/365 round the clock to protect networks from cyber attacks. They are the third-party provider added to the Cybersecurity partner, and we offer that at Guardz.
Guardz - Perfect Spot for a Reliable Cybersecurity Partner
Guardz is a leading provider of cybersecurity solutions for small and medium businesses (SMBs). They provide enterprise-grade intelligence that helps organizations detect and prevent cyberattacks.
When it comes to cybersecurity, there are no shortcuts. It's an ongoing process of planning, protecting, and monitoring your data. At Guardz, we take pride in that our solutions are designed with the end user in mind. Whether you need to protect your small business or large enterprise network, we have a solution for you.
Final Words
In the end, vetting a potential cybersecurity partner is all about being careful. Do your research and start with some of these prequalifying traits. Then, talk to a few different partners and see who offers the best value for you - you may very well be surprised at what you find. But if you'd like recommendations on great partners, why not check out Guardz? It's a great way to cast a wide net and see what's out there.