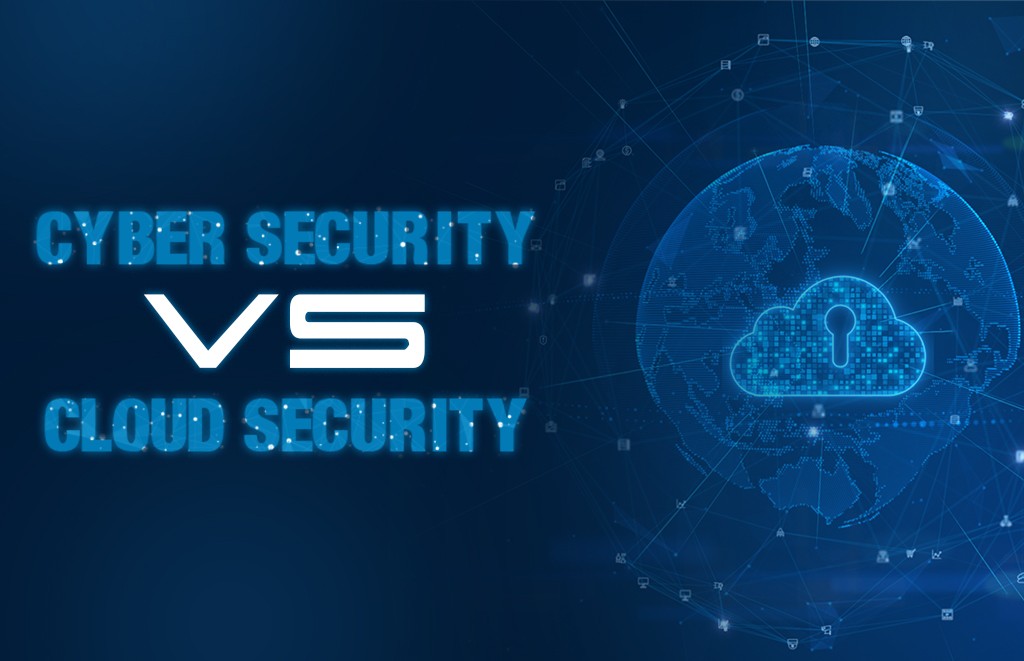 Cybersecurity and cloud security are often referred to as the same. But did you realize that the connotations and contexts of these two security measures are opposed?
Cybersecurity refers to protecting one's computer systems from unauthorized access, network assaults, and other forms of misuse. Secure cloud storage links all of your data together in one place. Despite their disparate meanings, there is a tiny overlap in the technology used by the two. The managed IT services in Fort Lauderdale offered by CST are of the highest quality. In addition to Fort Lauderdale's cybersecurity services, companies in the area may use the area's communication options and help desk services.
Here, you'll learn about the critical distinctions between the two.
What Exactly Are These Technologies?
Cloud Security
The terminology "cloud security" refers to the protection of data stored in the cloud. Although it isn't the only cloud computing security technology, it is essential.
Encryption is used to guard against unauthorized access to cloud storage. Thanks to this tool, security risks may be detected and countered before they occur.
The cloud platform's security measures include the following:
Verifying a person's identity and approving their authorization

Data communication encryption at all levels (application, transport, network)

Information that systems may access

Observance of rules and laws

They are preventing access to sensitive data by unapproved third parties

Authentication and access control systems
Cybersecurity
Tools, rules, and security measures protect computer networks and devices from cyberattacks or intrusions that might interrupt routine operations or leak critical information.
Firewalls

Encryption Algorithms

Virtual Machine Compacting, and

Password Management
These are some of the essential cybersecurity measures.
Basic Difference Between Cyber Security and Cloud Security
As we've already described, companies may achieve computer network and device security via various cybersecurity tools and techniques. On the server side, it protects against viruses and malware. Users' encrypted data sent to the cloud platform can't be decrypted or accessed via this method.
When it comes to cloud security, consumers have complete control over how their data is protected. While storing their data on the cloud, companies may utilize a variety of different types of security technologies. You may employ cloud services as required, or you can implement cloud security independently.
Liability for a Security Breach
Cloud Security
Cloud services entail a shared obligation between the service provider and the consumer.
Security specialists may manage a privacy breach via hardware or software by maintaining and updating security features and implementing additional measures to secure private information.
Cybersecurity
When sensitive data is kept on a client's device, the client is responsible for protecting it.
Without the proper authorization, it should be impossible for anybody to get access.
Even if someone else uses their computer without authorization, they might be punished or jailed if malware infects it. After a security error has been detected, the device manufacturer should fix it immediately.
The designer will be held liable if any of the above occurs.
Data Access Strictness in Both Securities
Cloud Security
Public and private cloud storage options are available.
Users may access stored data in public cloud systems regardless of location. However, if your platform complies with applicable rules and regulations, you may only be able to access specific data.
Other users cannot access one user's data on this cloud platform, called a private cloud. The kind of cloud platform a company chooses will be determined by its specific business needs.
Cybersecurity
Both the companies that supply cloud services and those that use them might benefit from improved cybersecurity. Accessing the data you put in the cloud to the physical infrastructure is impossible. The only defense is the network from viruses, malware, and other dangers.
Threat Detection in Each Security
Cloud Security
It makes use of a range of strategies, some of which are as follows:
1. Cryptography
Plain text is transformed into ciphertext using cryptography to prevent unauthorized access. It is mainly used for the encryption of files and data. It may be an alternative to the cloud security services that enterprises might use when using cloud-based services.
2. Machine Learning
The subject of computer science known as "machine learning" deals with the problem of teaching computers in a self-directed manner without a teacher's aid. It allows them to gradually improve their performance on specific tasks over time, which helps to identify hazards like unexpected user behavior and policy infractions.
3. Analytics
Using analytics, you may look for abnormal user behavior, policy, and violations, which might indicate a possible security risk; this can be done by analyzing data from several viewpoints.
Cybersecurity
Network security, encryption key management, identification user access, centralized management control, and other approaches are used to identify security concerns.
1. Network Security
Firewalls are the most commonly utilized method of securing network devices. Hackers may spread viruses, malware, and other dangers via unprotected endpoints. This tool checks the network's data flow for these threats.
2. Encryption Key Management System
This method employs encryption to safeguard the data, t. It is mainly used for the encryption of files and data. Keys are used to encrypt and decrypt data.
3. Identity Access Administration
Identity and access management may be centralized using this method, allowing a network or application to regulate the authentication process and access rights. User access to vital assets may also be controlled using this tool.
4. Centralized Entrance Control
A user's identification, authentication, and access rights may all be managed from a single location. For users who are trying to obtain entrance into critical portions of the system, it helps validate the user's password before granting access. It also protects devices such as smartcards and other forms of authentication.
Data Backup Methods in Both Security Systems
Cloud Security
Under the cloud security strategy, all server-based data is backed up frequently. Direct and indirect storage are protected by backups so that if the information is lost, it may be rapidly recovered from a previously produced copy.
Cybersecurity
In a catastrophe, you may recover your data from copies you've made on internal and external storage devices.
Dropbox Backup, for example, may be used to back up files and emails.
Cloud Security vs. Cybersecurity:

Which One is the Better Choice?
Cloud Security
Most businesses and individuals depend on it to securely keep their data in the cloud. Because it outperforms more conventional methods like paper, hard disks, and so on, it's now considered a contemporary technology.
Cybersecurity
The degree of security a business or individual needs determines the kind of cloud or cyber security they choose. Cloud security is far more effective than traditional cybersecurity but is also more costly.
Conclusion
Our research into the differences between cybersecurity and cloud security ends with this. After reading this article, we believe you better understand these safety measures' importance.