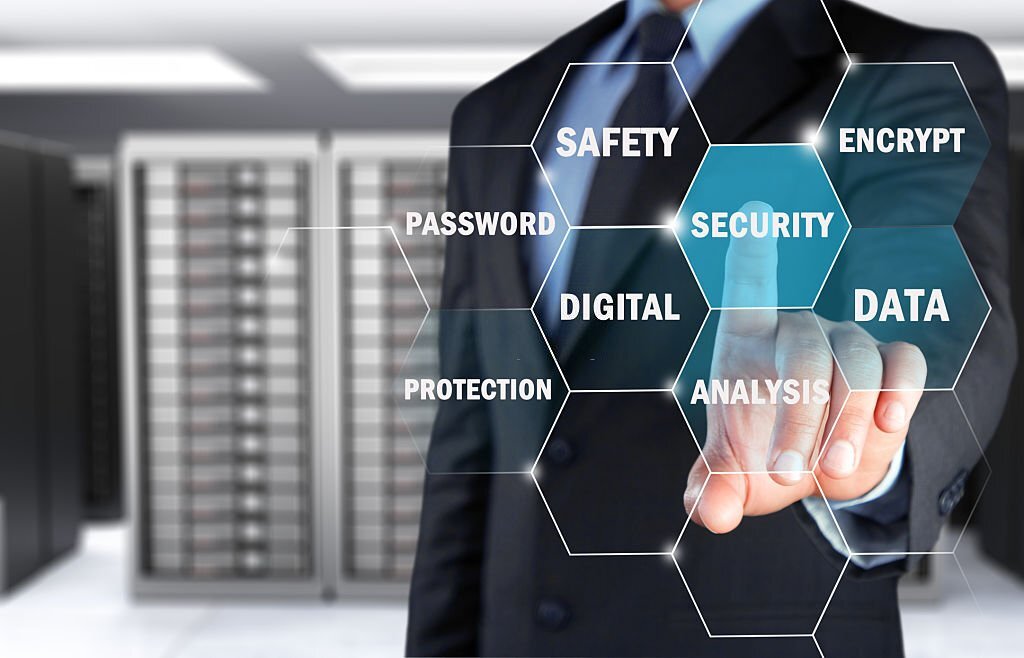 In 2017, the number of cyber-attacks increased by 25% over the previous year, and this trend continued in 2018, 2019, and 2020 with greater frequency and severity. This percentage increased to 50% in 2021.
Data scientists and cybersecurity experts predict that data pirates and hackers will double this ratio, and the data security situation will worsen in 2022. Businesses are being hit hard by these cyber threats.
They now realize just how necessary it is to hire a cybersecurity service provider to prevent further damage to their data and reputation.
Data Breaching is Increasing
The worst harm of not availing of the cybersecurity services is that your data is at risk. Data breaching includes:
Accessing

Stealing

Copying

Viewing

Transferring

Using
Secured, sensitive, confidential private, and protected data unauthorizedly. This data may expose trade secrets, financial records, passwords, or even sensitive information about customers or employees.
Businesses are Facing Financial Losses
When data is stolen, businesses lose much more than their sensitive information. This information might include financial details about a client, trade secrets about an upcoming product release, or patient files from a healthcare practice. When it's gone, it might be gone forever and could lead to some very expensive litigation.
The time and money spent recovering from cyber theft can devastate businesses of all sizes. If an enterprise gets hacked once, there's an 80% chance it'll get hit again within 12 months. These repeated attacks cost US businesses $100 billion annually, which is expected to double by 2021.
Customers and Reputation Decreasing
When a cyber-attack happens, customers are shocked and dismayed at how their data was compromised. They go to other companies that they perceive as safer. One company commonly loses multiple clients after a cyber-attack occurs because those customers choose to go elsewhere. These cyber-attacks cause irreparable damage to a company's reputation. When your business loses its reputation, it cannot be easy to recover and win back clients who have gone elsewhere.
When cyber-attacks and malicious data breaches have sullied your brand, you will find it almost impossible to win them back, in addition to losing new customers every day as they discover that you've had so many hacks and poor security practices in place.
Why is Data Breaching Increasing?
Businesses are under threat as the data is increasing. As the data increases, the chances of cyber threats also increase exponentially. These are the reasons why data science is always worried about data breaching. About 2.5 quintillions of data are uploaded each on all types of web, and its security responsibility also increases exponentially.
Cybersecurity services are not only the need of the hour but necessary to secure the increasing amount of daily uploaded data. Cyber threats are rising because hackers are more sophisticated than ever, and their motives are more nefarious.
Why Cyber Security Services in 2022
According to a report by Trend Micro, cyber attacks are increasing at an alarming rate. The Norton Cybersecurity Insights Report 2020 claims that almost 40% of small businesses across 5 countries have been affected by cyber threats within 12 months.
Managed IT Services are necessary to protect from internal and external threats and controls. As many small business owners don't know how to deal with these threats, hiring managed IT services for round-the-clock security measures is important.
Cybercriminals have developed new, more sophisticated ways to infiltrate systems, steal critical data, and disrupt businesses. The rise of internet-connected devices - like smartphones, laptops, smart TVs, and other smart appliances - has increased vulnerabilities and attack surfaces.
Cyber threats can also come from insiders who no longer trust their employers or business partners and want to gain a competitive advantage at any cost. Because cybersecurity is a hot topic today, many companies try to do it in-house rather than hiring an outside party or service provider.
But even large IT departments don't always have the expertise to detect malware, keep up with changing security trends, and adequately assess risk across an organization.
Hiring a Managed Service Provider Will Save Your Company Money
It's no secret that cybersecurity is getting more expensive. Just look at what happened to Sony and Target a few years ago. The bad news is that cyber-attacks are on the rise, and many companies will find themselves in a similar situation if they don't take action now. If you want to protect your company from an attack, it may be time to partner with a Managed Service Provider (MSP).
An MSP can help you eliminate your risk of exposure by providing advanced detection and prevention tools to fight against malware and viruses. An MSP should also help you identify vulnerabilities to mitigate them before an attack occurs.
Tips on Securing your Company in Today's World.
A cybersecurity department can be expensive, especially if you don't already have a team of experts. Due to these reasons, so many companies are turning to cybersecurity services; they offer 24/7 protection at a fraction of what it would cost to hire a full-time staff member.
The best part is that most cybersecurity providers offer packages designed for small or medium businesses (SMBs), making them perfect for companies with limited resources or budgets. These packages come with varying degrees of coverage, but any plan worth it is salt will include monitoring and vulnerability assessments, along with dedicated support personnel.
CST for Cyber Security and Managed IT Services in Fort Lauderdale
Computer Services Tech's Cybersecurity Services in Fort Lauderdale are on-call and ready to protect your business. Instead of trying to implement cybersecurity on your own, you can rely on a third-party cyber-service provider to help secure your data in today's increasingly digital world.
CST cybersecurity services company is dedicated 24/7 and 365 days a year, providing constant monitoring against known and emerging cyber threats.
By using a reliable provider, "CST acronym for Computer Services Tech", you not only avoid costs associated with hiring personnel and maintaining that staff long-term but also dramatically reduce your organization's risk profile. It may seem like an obvious answer now but having data, whether internal or client information, compromised is anything but beneficial for any business or brand.